Key-Features of the scanner
Have you ever dreamed about having a tool just as powerful as the Estate-Tools which only private SIM-owners can use?

★★★
Now you can!
★★★

★
Supports all kinds of land and SIM's. Mainland, Private, Homesteads etc.
★
You only need power to rez objects on the land you want to scan


★
Scans and find up to
15'000 objects/prims
within minutes (Full-SIM)
★
Scans a complete SIM/Region and find all parcels, parcel-shapes, parcel-settings

★
Shows exactly how much lag every object generates,
exactly like Estate Tools for SIM Owners
★
Even people without Estate-Manager rights gets the real-time lag-statistics too


★
Visual mapping of all objects on a MAP.
★
Visually maps all parcel-shapes directly on the map.
★
Install the scanner on unlimited amount of SIM/Regions (You need permission to rez the Scanner-HUD in the SIM)
★
Perform remote-scans in other SIM's without even needing to visit them with your avatar
★
Multi-threaded scanner-software; Scan multiple SIM's simultaneously

★
High-Performance & Cross-Platform (
Windows XP/Vista/7
@
Linux
@
Max OS X
Leopard/Snow/Lion)
★
100% Custom-written code from ground-up
★
Does not require any login-information or passwords; Only connects directly to SIM's using 100% HTTP communication
★
No stupid copy-protections, use the software on as many computers you want at the same time
★
Automatic GRIEFER-vulnerability detection system
- Instantly find any parcels with wrong settings and will show you how to fix it.
★
Instantly hunt down objects which causes lag.
(Read the
How To Hunt Lag
for more information)
★
Export all data to CSV or HTML.

★
Simply the most powerful and feature-rich object/parcel scanner available
in Secondlife as of today.
★
Many happy SIM-owners using this system -
Read the user-reviews page
to see what some of them thinks about this system.
+++ much more...
★
New features added periodically. Missing some features?
Contact the creator
and share your needs.
You can purchase a valid license of the scanner at the Secondlife marketplace
Please
watch the First-Time-Usage Video
to quickly learn how to use this powerful tool!
Full installation and usage support included.
Contact Thomas Conover and ask for an appointment.
This item has full 30-day money-back guarantee. No questions asked.
Works with the following operating systems








A few screen-shots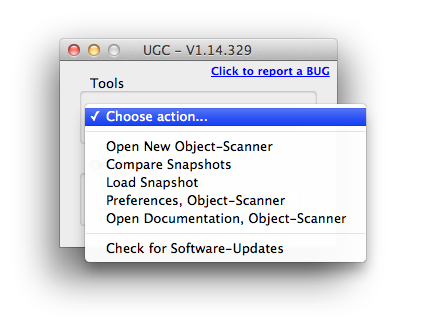 Main Scanner Window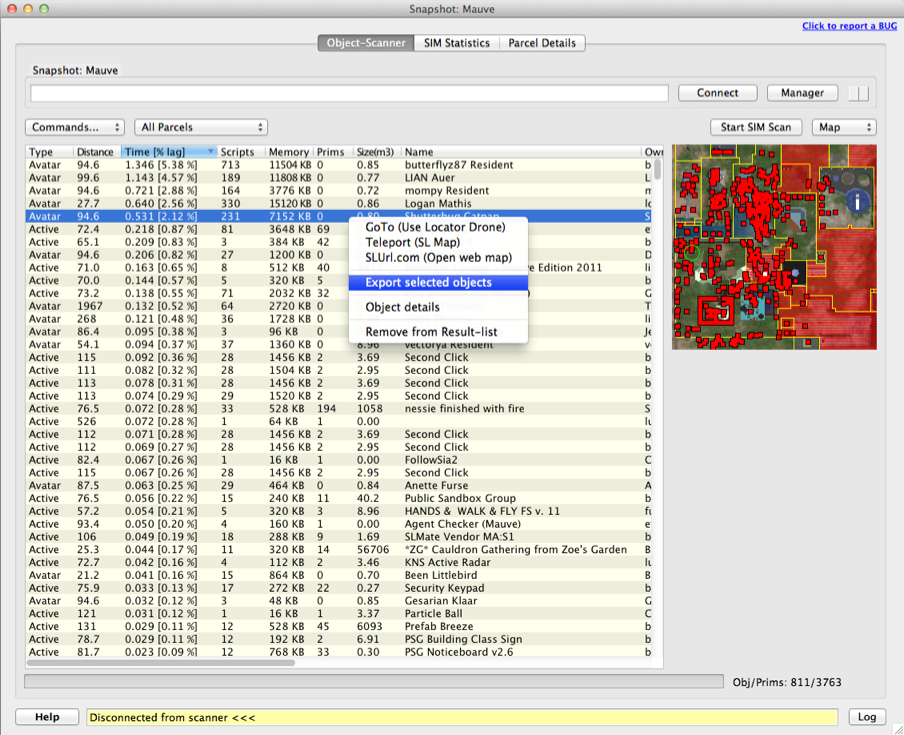 SIM Statistics Tab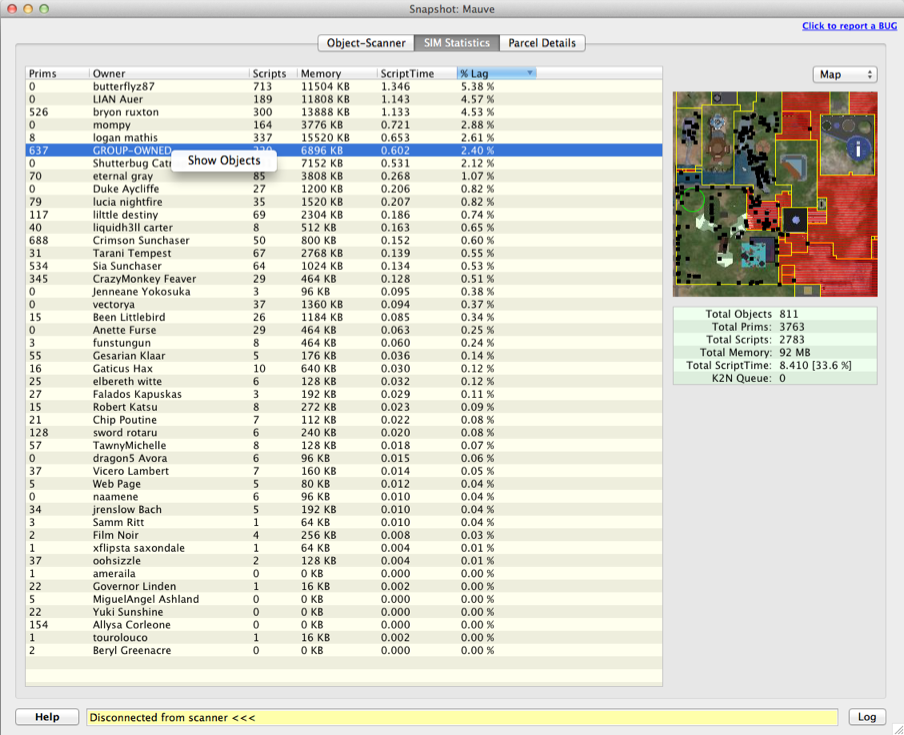 Parcel Details Tab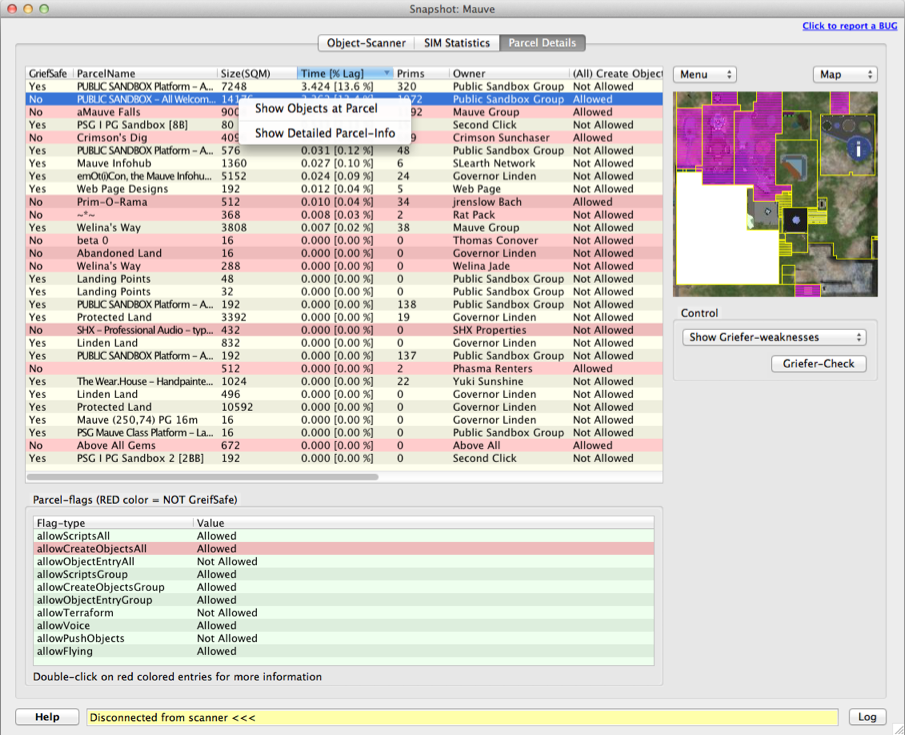 Search Window